---
Select a material to learn more about each product.
---
Restroom Partitions From One Point Partitions
Did you know that your customers and visitors are judging you by the state and appearance of your restrooms? Studies have shown that many people consciously or subconsciously take into account their bathroom experience when forming an opinion about your business or facility.
To leave the best impression possible, it's worth taking a closer look at the condition of your restrooms, especially your restroom partition walls and dividers. Restroom stall dividers need to serve several purposes:
Safety: Allowing people to go to the bathroom in a secure space with a locked door is important for their safety. If they don't feel safe, they won't be inclined to come back.
Cleanliness: Your restroom partition design and layout needs to allow for regular cleaning and give people the space to perform their bathroom functions in a clean manner.
Comfort: Even if your customers only spend a short time in your restrooms, giving them a comfortable, appealing space goes a long way toward fostering a positive impression.
Appearance: For many businesses, it's important to have a consistent design. This can extend to your bathroom, where an attractive appearance can enhance your brand.
If you're designing a new restroom or redoing an existing one, make sure you pay close attention to the layout and appearance of your stall dividers. At One Point Partitions, we have years of experience supplying top-quality partition walls that are as attractive as they are functional.
We let you choose from five different materials: powder-coated steel, laminate, solid plastic, phenolic and stainless steel. You can also choose from dozens of different finishes — from solid, vibrant colors to attractive patterns and finishes.
Free Design Assistance and Other Great Benefits
On top of these great reasons to choose One Point Partitions as your restroom divider supplier, you get to work with one of our design team experts. They will study your project and come up with a quotation that meets your requirements and transforms your restroom into a functional and appealing space.
We don't do "standard" designs — instead, we take the time to create a custom restroom stall divider solution that's perfect for your facility.
All of our products are manufactured in the USA. We consider it important to employ Americans to ensure the best safety and quality of our products and to keep our economy growing. Don't settle for foreign-sourced restroom partition walls when you can have a combination of value and quality right here at home.
Choose our dependable products that combine high-quality materials and expert construction for easy installation and years of trouble-free use.
We'll even send you free samples if you'd like. We know it's not always easy choosing, especially when we give you so much choice! With our free samples in your hands, you can compare your favorite options and see how they look under your lighting conditions. That way, you're confident when you place your order that you're getting the restroom partitions that will look their best.
Fill in our online quote form or give us a call today at 800-756-6817 and let's get started together on your restroom stall project.
POWDER COATED STEEL
STARTING FROM
$275 per stall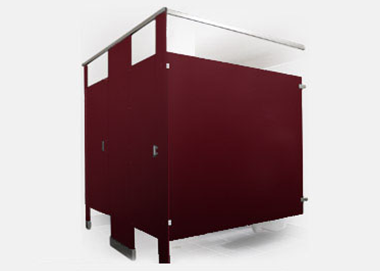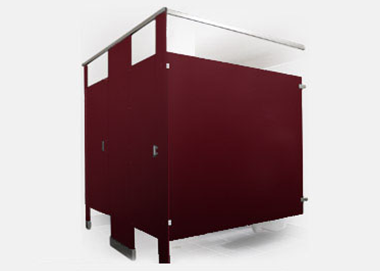 The best quality at the lowest possible price. Modern metal partitions are finished using powder coat over galvanized steel yielding a surface resistant to corrosion, grease, acids, mars and stains. The best quality at the lowest possible price.
Economical & durable, 3 year warranty
LAMINATE
STARTING FROM
$375 per stall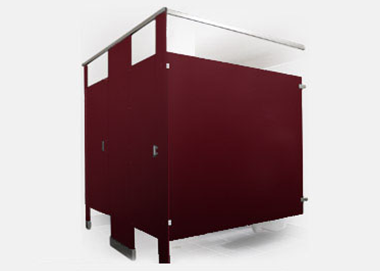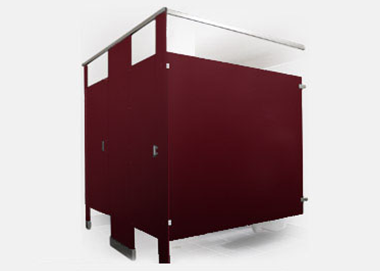 Laminate is a classic toilet partition material that offers many color and pattern choices. The high pressure laminate finishes, bonded under pressure to a solid impact-resistant particle board core, meet or exceed all NEMA standards. Edge banding of all components prior to face lamination ensures optimum water runoff and durability
A classic choice, 5 year warranty
SOLID PLASTIC
STARTING FROM
$450 per stall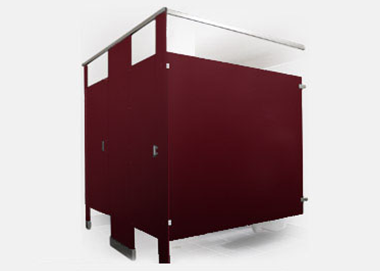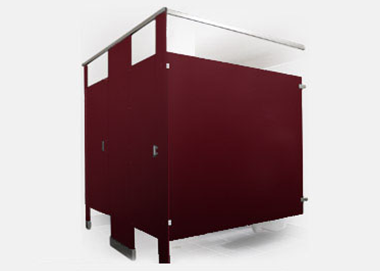 Solid plastic is highly resistant to most common cleaners, moisture, mold, mildew and graffiti. This is the ideal material for any shower room, or in any busy public restroom. Solid plastic is extremely durable, does not rust, or easily dent. Available in a wide array of colors.
Very low maintenance, 15 year warranty*
PHENOLIC
STARTING FROM
$700 per stall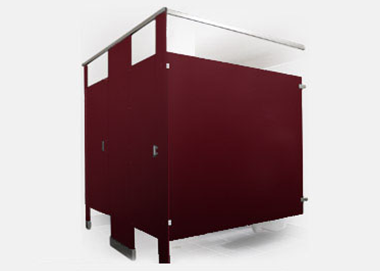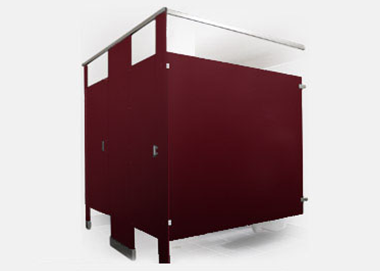 Phenolic partitions are the material of choice where durability and strength are required. These partitions are fabricated to stand the test of time. The dense components, combined with stainless steel brackets and fasteners, stand up to the most extreme conditions of moisture and humidity. Phenolic is impact, water, and corrosion resistant, and does not support bacteria.
Durable & contemporary, 10 year warranty
STAINLESS STEEL
STARTING FROM
$700 per stall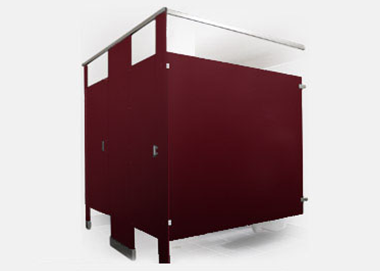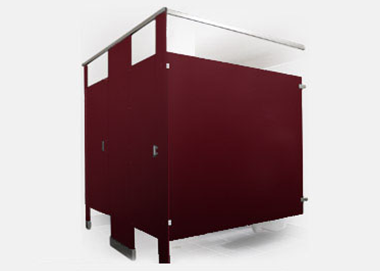 The beauty of stainless steel easily compliments any contemporary bathroom interior. Stainless toilet partitions are corrosion resistant, easy to maintain, and also allow for scratches to simply be buffed away. Partitions can be purchased in either satin or textured finishes.
High class & high quality, 5 year warranty