---
Select a material to learn more about each product.
---
Bathroom Urinal Stalls From One Point Partitions
There are many different configurations for bathroom urinal stall dividers. In commercial settings, you want to offer as many urinals as possible to accommodate a maximum number of customers. At the same time, you want to provide safety, cleanliness and privacy for your bathroom users. Installing attractive, durable restroom urinal stalls or dividers meets all of these needs.
If you're designing a new commercial bathroom or renovating an existing one, One Point Partitions can help. We have a friendly and experienced design team that can propose the best urinal stall layout and dividers. We offer our design consultation for free as our way to give you even greater service and value.
Starting with the overall layout of your bathroom, we'll work with you to propose a logical and efficient urinal stall divider design that's as good-looking as it is functional.
Why Work With One Point Partitions?
There are many good reasons for choosing One Point Partitions for your commercial urinal stalls. We're proud of our reputation as a leading bathroom partition supplier, and work hard every day to meet the expectations of our customers across the US.
We offer great benefits for every aspect of your bathroom project:
Design: You gain valuable space and create the best flow in your commercial bathroom when you take advantage of our experience designing urinal and toilet layouts for a variety of locations.
Materials: To cover all budgets and all styles, we propose five different materials for our urinal stall dividers: powder-coated steel, laminate, solid plastic, phenolic and stainless steel.
Colors: When we plan out your bathroom layout, we let you pick from a wide range of colors and finishes for your urinal stalls so you can get the style and appearance that best suits your commercial space.
Country of origin: All of our restroom urinal stall products are made right here in the USA, allowing us to keep Americans employed and also guarantee the quality of our materials and manufacturing.
Free samples: Once you've identified the materials and colors that appeal to you the most, we are happy to send you free samples for viewing under your bathroom lighting so that you're sure of your choice.
We want to make it easy and enjoyable to redesign your commercial bathroom and create an attractive and functional divider layout. All of our materials offer a finish that allows for easy cleaning and a durability that means your urinal stalls will be in place for years.
Contact our team today and we'll get started on your new commercial urinal stall project. You can fill in our online quote form or give us a call at 800-756-6817. Tell us about your material and color preferences and we'll come up with a design that meets your needs in terms of functionality, style and budget.
Find out how One Point Partitions has become an industry leader in quality toilet and urinal stalls!
POWDER COATED STEEL
STARTING FROM
$275 per stall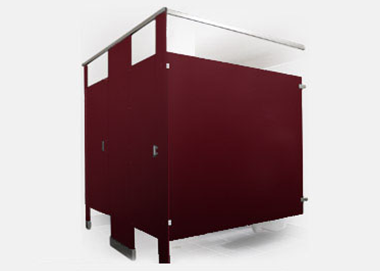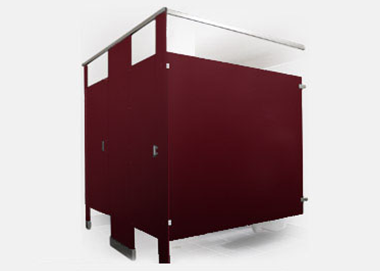 The best quality at the lowest possible price. Modern metal partitions are finished using powder coat over galvanized steel yielding a surface resistant to corrosion, grease, acids, mars and stains. The best quality at the lowest possible price. 
Economical & durable, 3 year warranty
LAMINATE
STARTING FROM
$375 per stall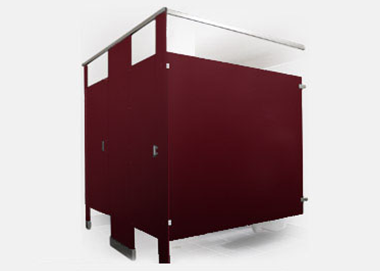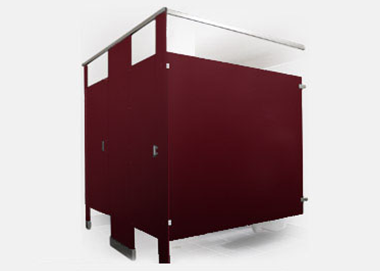 Laminate is a classic toilet partition material that offers many color and pattern choices. The high pressure laminate finishes, bonded under pressure to a solid impact-resistant particle board core, meet or exceed all NEMA standards. Edge banding of all components prior to face lamination ensures optimum water runoff and durability
A classic choice, 5 year warranty
SOLID PLASTIC
STARTING FROM
$450 per stall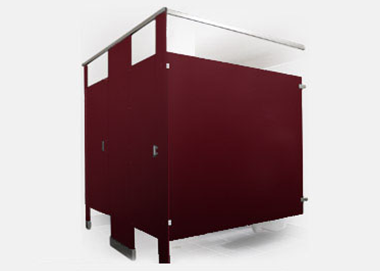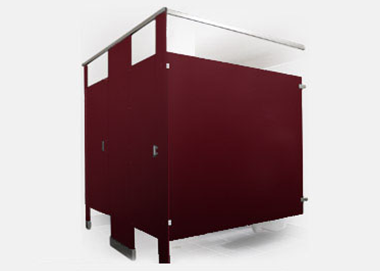 Solid plastic is highly resistant to most common cleaners, moisture, mold, mildew and graffiti. This is the ideal material for any shower room, or in any busy public restroom. Solid plastic is extremely durable, does not rust, or easily dent. Available in a wide array of colors.
Very low maintenance, 15 year warranty*
PHENOLIC
STARTING FROM
$700 per stall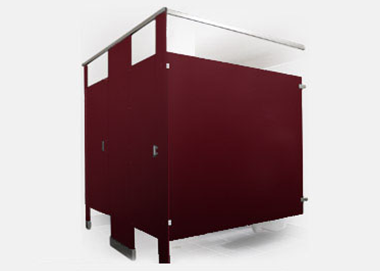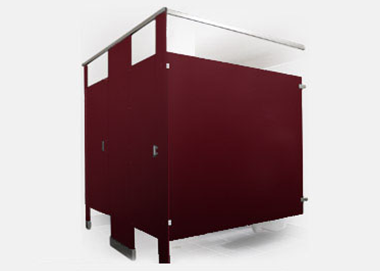 Phenolic partitions are the material of choice where durability and strength are required. These partitions are fabricated to stand the test of time. The dense components, combined with stainless steel brackets and fasteners, stand up to the most extreme conditions of moisture and humidity. Phenolic is impact, water, and corrosion resistant, and does not support bacteria.
Durable & contemporary, 10 year warranty
STAINLESS STEEL
STARTING FROM
$700 per stall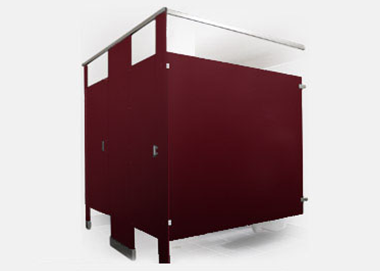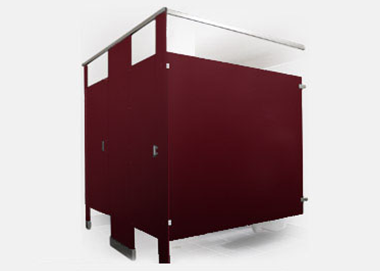 The beauty of stainless steel easily compliments any contemporary bathroom interior. Stainless toilet partitions are corrosion resistant, easy to maintain, and also allow for scratches to simply be buffed away. Partitions can be purchased in either satin or textured finishes.
High class & high quality, 5 year warranty