Toilet Partitions in Alabama
Having an attractive, well-maintained business or commercial property shows you care about the quality and appearance of your space and that you seek to always make positive, lasting impressions on employees and guests. With modern and high-quality bathroom partitions, you can improve the value of your building, preserve the pristine look of your property and ensure your visitors feel comfortable and have needed privacy while using your facilities. One Point Partitions is the most trusted and reliable bathroom stall and partition experts serving businesses throughout Alabama.
At One Point Partitions, we work with a variety of different commercial clients, guaranteeing effective, stylish bathroom partition options that will fit your budget and exceed even your highest expectations. We work with several different industries, including:
Restaurants
Hotels and hospitality venues
Locker rooms
Schools and office buildings
Public locations
Our team offers a large selection of toilet stall and partition options guaranteed to provide exceptional privacy, long-lasting quality and stylish decor.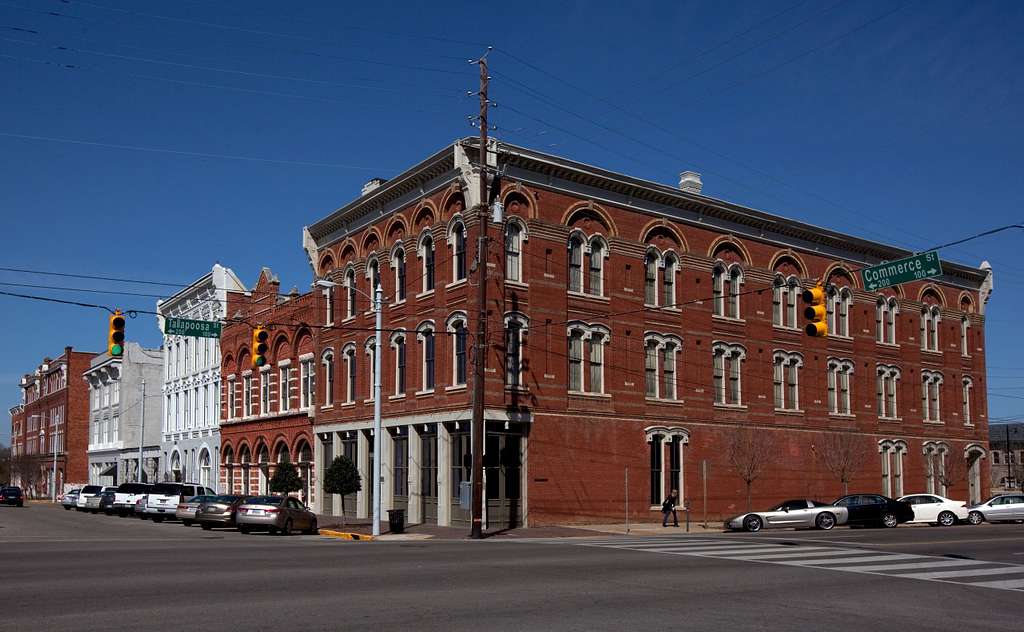 Toilet Stalls and Bathroom Partitions for Alabama Businesses
When you're remodeling your bathrooms or need to replace drab, dated stalls, trust the professionals at One Point Partitions. All of our bathroom stalls are crafted from the finest materials, made in the United States and available in a variety of styles and colors to fit your design needs and budget. We specialize in working with several different durable, efficient materials suitable for any environment and resistant to corrosion and other damages — we supply bathroom stalls available in powder coated steel, laminate, solid plastic, phenolic and stainless steel.
Of our available bathroom partition materials, you can choose from several different stall types depending on your open space and expected daily usage, including:
Urinal stalls
Restroom partitions
Toilet stalls
Commercial bathrooms or washrooms
High-end partitions
For properties with unique layouts or specific needs, we also offer several customizable bathroom stall options. With this customization, you can ensure your partitions are specially tailored to the space while providing employees and guests with a clean, safe and comfortable experience.
The One Point Partitions Difference
When you choose One Point Partitions for all of your bathroom and toilet stall design and installation needs, you'll become part of a team concerned with maintaining the highest standards of excellence, quality and stunning finishes. When you work with our team, you can also expect:
A free design consultation with one of our experts, complete with a free, detailed initial mockup
Time with a knowledgeable team of friendly local professionals who understand your needs and can recommend products and layouts that suit your unique expectations
Free project estimates and product samples that ensure you're fully educated and comfortable with your final bathroom partition design and material decisions
High-quality, durable and stylish products available in several designs that can be customized to enhance your building's decor
Products backed by warranties to guarantee lasting quality and attractive finishes
Contact One Point Partitions Today to Get Started
When you work with the experienced and knowledgeable local bathroom partition design and installation experts at One Point Partitions, you're assured personalized, responsive service, high-quality materials and reliable solutions. We believe in offering the best-valued services and bathroom stalls in Alabama with fair pricing and product warranties. In addition to our services, we also provide free samples, product delivery and project quotes.
Call us today at 800-756-6817 to learn more, or fill out our online contact form to schedule bathroom partition installation services.
Alabama Delivery Terminals
3901 16th Avenue North
Birmingham, AL 35234
715 Finley Island Road
Decatur, AL 35601
31081 County Road 49
Loxley, AL 36551
5361 County Road Hwy 388
Cusseta, AL 36852
Alabama
Theresa
First, the website was awesome, I was able to at least get some idea of what I would need to know to order. And get an idea of the cost as well. This was purchased for our Church, Bryan was awesome and very helpful and patient, (having to deal with a woman..LOL) would recommend this company to everyone. Thank you