Why Order Toilet Partitions Online?
Ordering toilet partitions online has never been easier. One Point Partitions makes it easy and convenient to plan your restroom, shop restroom partitions online and find installation instructions. With our streamlined process, there are many advantages to shopping for your washroom online with One Point Partitions:
You can save time and money
You get valuable service and support from One Point Partitions experts at every stage of the shopping and ordering process
One Point Partitions offers detailed installation instructions for our products
We offer a wealth of choices so you can buy the right bathroom partitions online, no matter what you need
You can order from your office, organization or home at any time of the day or night, regardless of where you live and work
Your partitions are delivered right to your door
You enjoy high-quality partitions with warranties
One Point Partitions has an online design tool and a design team to help you develop the right layout for your project
How to Order Toilet Partitions Online
One Point Partitions understands your need for the right partitions, urinal screens and stalls for your restroom. Before you order with us, you will want to consider the specific requirements of your bathroom so we can help you find the right products and materials. Our online design tool will help you create a layout so you can decide precisely what you need.
Additionally, depending on where you are in the design process, you may want to use our sizing guide to ensure you have the right toilet dimensions and can order the correct partitions for your facility. At any point, you can reach out to us for support.
One Point Partitions makes it easy to order from us in just a few simple steps:
Step 1. Design Drawing Approval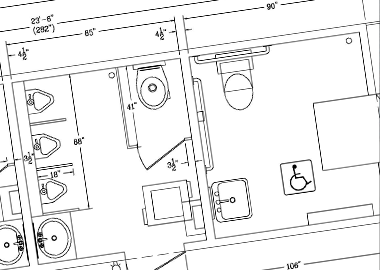 The most critical step of the order process is reviewing and confirming the design drawings that were prepared by your Partition Design Expert. Our experts provide detailed and scaled drawings to show your layout. You will review these drawings and their measurements to confirm that your new partitions will fit your space. If you need help with this, your One Point Partitions team is there to assist you.
---
Step 2. Select a color for your toilet partitions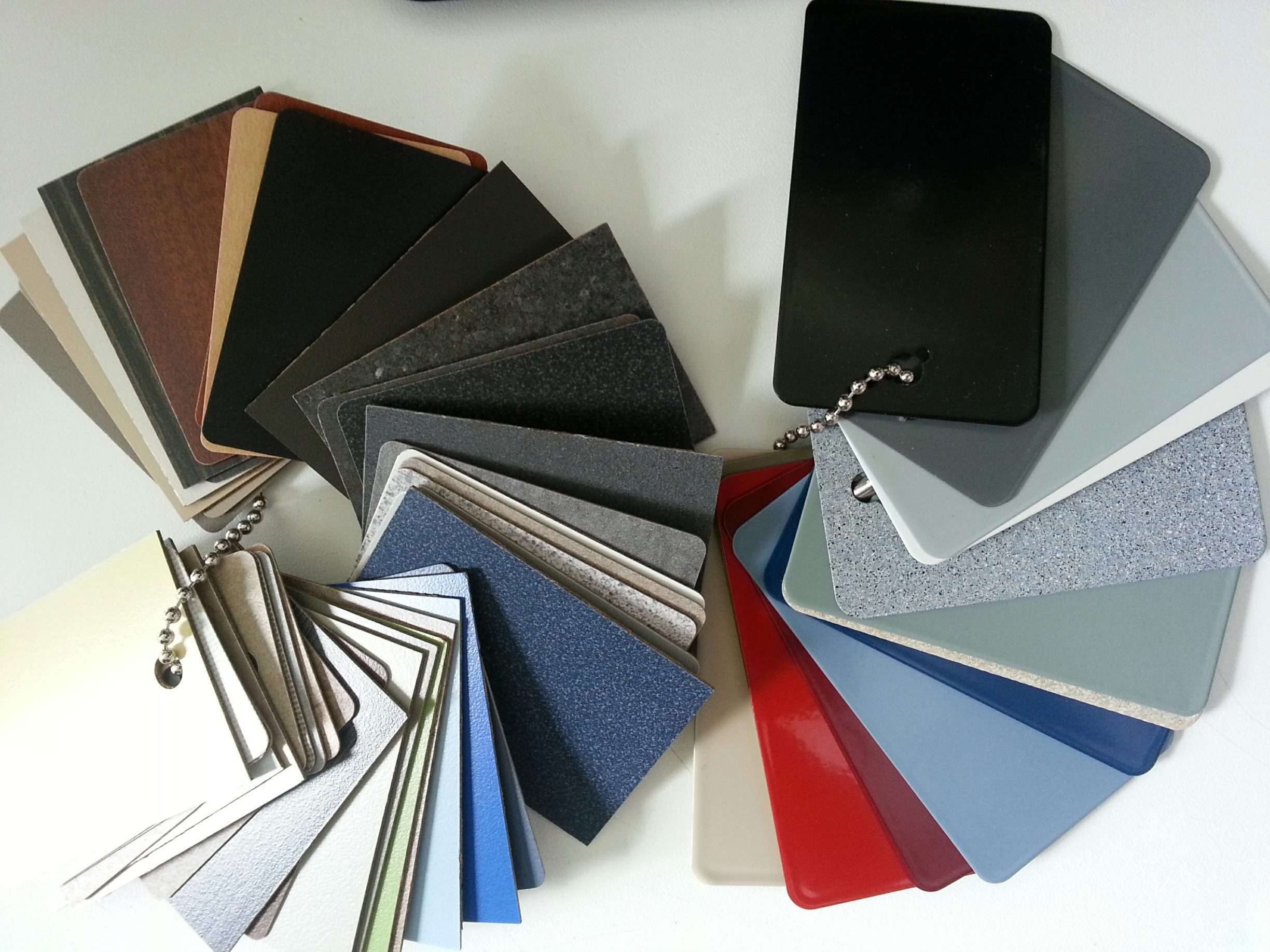 We offer a wide range of color choices by material with no extra lead time, all of which can be viewed online. If you'd like a free color chart and/or physical color samples for any material so you can review your options in your restroom, request samples by clicking the link below. We suggest requesting color samples before ordering so you can check the exact color you will receive in the lighting of your restroom. This will give you the best idea of what the color will actually look like in your space.
---
Step 3. Provide your shipping information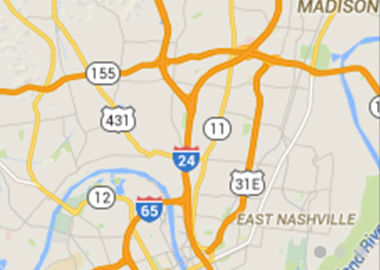 We have shipments of toilet partitions running daily into your area so you can get your partitions fast! Shipping costs are always included in your partition quote so there's no surprise fee.
---
Step 4. Submit your payment information to complete your order!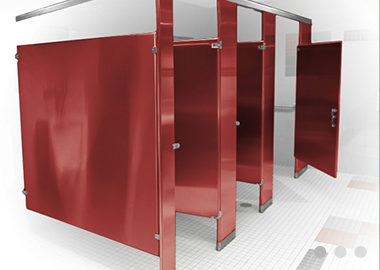 Once your drawing is approved, you've selected your colors and provided your shipping information, the last step is to provide payment. Credit Card Payment Form
---
Get the Right Quote for Your Bathroom Partitions
Is it time to install a new bathroom or update your old and outdated partitions? You have come to the right place! One Point Partitions has years of experience as an industry leader and makes it easier to order your commercial bathroom partitions. We carry five different types of bathroom partitions to cover all applications, styles and budgets:
Laminate: Affordable and available in many colors, this is the most popular choice for partitions.
Solid Plastic: Made from one solid inch of plastic, these partitions are sturdy enough for high-moisture, high-traffic and other demanding environments. They last for years and look great in any space.
Powder-Coated Steel: Powder-coated steel is made from durable metal with color applied to the surface through a heat method, creating a fade-proof and durable finish. This is the most economical choice for any bathroom, though it is not ideal for restrooms in which partitions may be exposed to a lot of moisture.
Phenolic: These partitions are made with layers of paper and a durable resin layer on the outside. The result is a lightweight but sturdy partition that can last for years. Phenolic partitions are resistant to bacteria, water and corrosion.
Stainless Steel: These partitions are a significant investment, but they offer the most luxurious, elegant look on the market along with a high level of durability. Stainless steel also offers different finishes ranging from brushed and polished looks to engraved surfaces.
We also offer dozens of different color choices so you can match your décor and style preferences. While some bathroom partition companies make you choose from a limited number of designs and configurations, here at One Point Partitions, we offer custom design options that adapt to your space. No matter where you are in the U.S., we are the place to go for the most flexible bathroom partitions and the most satisfying design and ordering process.
Simplified Ordering
Why makes things complicated when we can make it easy? That is our philosophy to designing and ordering quality bathroom partitions. There are two easy ways to choose the perfect bathroom stalls for your space:
Using our handy online design tool and creating a design that works for your space
Requesting a custom bathroom partition design from our talented team of designers
Once your design is completed, we provide an exact quotation with full product and pricing details. There is no guesswork, so you know exactly what you are ordering. If you would like any modifications or changes to your partition order, we can help you with that — you don't place your order until you're satisfied. You will quickly see why more customers across the country are turning to One Point Partitions for all of their commercial restroom stall and partition needs.
Placing Your Order
Once your design is complete, placing your order is simple. It only takes a moment to confirm your design and place your order for fast shipping to your location. We have online tutorials and tips on how to install our partitions. All of our partition models are designed for fast and easy installation and include all of the hardware and accessories you need to give your restroom a whole new look.
If at any point you need assistance, you can contact us through our online chat or by phone. Our team would be more than happy to help you create your partition layout, guide you with the online design tool, answer your questions about our different partition materials and finishes and assist you with placing your order.
One Point Partitions is a trusted Lowe's vendor and our products are available as special orders through most Lowe's locations. Contact your local store to discuss ordering our products.
We invite you to get started now. Ordering your new partitions is a painless affair here at One Point Partitions, so start designing an attractive, comfortable and safe new bathroom for your business or facility and place your order in just a few clicks.