Illinois Bathroom Partitions
Want to build or update new restroom stalls for your Illinois business? Not sure which materials will be best for your particular needs, or what color and pattern options will give you the look you want? One Point Partitions is here for you with high-quality Illinois toilet partitions that will give your customers a positive experience and first impression.
At One Point Partitions, our expert team can help you make the best choices for your business. We can give you the look you want without the high costs of designer bathrooms. Our toilet partitions are high-quality, functional and designed to maximize your space while meeting all the necessary safety and accessibility requirements.
Options for Your Restroom Partitions in Illinois
Your restrooms say a lot about your company. When you have Illinois bathroom partitions with dents, rust or scratches, people visiting your company may feel unsafe and that they don't have privacy. With this poor impression of your business, they decide not to purchase or visit your company again. Investing in brand new Illinois restroom partitions can help your company make a great impression and show your commitment to cleanliness and health.
We take pride in offering a variety of materials that work best for commercial spaces:
Stainless steel: Highly durable with a sophisticated look in a standard silver shine
Solid plastic: Heavy duty, sturdy and comes in 16 different color options
Powder-coated steel: A popular, affordably priced option that holds up to rust and vandalism.
Phenolic: More durable and long-lasting, and a great investment that comes in 11 neutral color options
Laminate: Extremely customizable with 48 color options and a variety of pattern choices
To help you decide, we offer free samples with no obligation. Our partition experts can assist you in deciding what might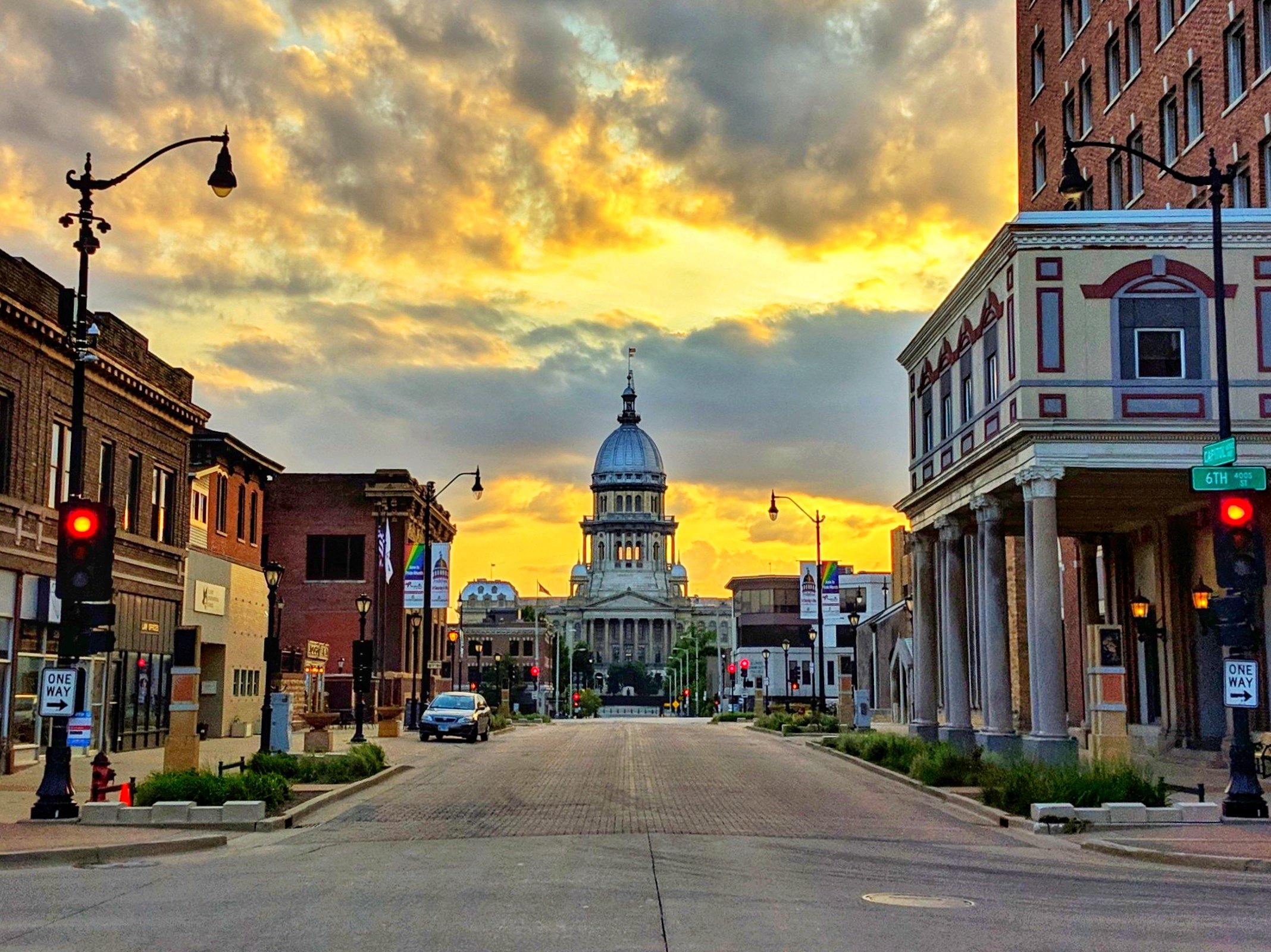 work best for your project. We have experience working in a variety of industries, including restaurants, schools, gyms, public restrooms and more. You can rest assured we know what details are most important to consider.
Easy Order and Installation Process
We have an easy online pricing and design tool to get you started, then we can customize your design and material choices from there. We work with a large factory supplier to make sure your materials are delivered as quickly as possible. You can expect delivery to your Illinois business within a week.
Once you've received your partitions, follow our online tutorials to help with the installation process. We create everything with the goal of keeping installation simple and quick.
Get a Free Quote From One Point Partitions Today
Get started today by using our online pricing tool for an automated quote and design layout. If you have specifics in mind, feel free to send them over and we will work on customizing your toilet partitions.
If you have any questions throughout the process, contact us and our partition experts will assist you!
Illinois Delivery Terminals
Bloomington – BLO (066)
2150 North Main Street
Normal, IL 61761
Chicago – CHI (028)
8700 Joliet Road
McCook, IL 60525
Effingham – EFF (104)
1412 East Fayette Avenue
Teutopolis, IL 62467
Elgin – ELG (128)
1601 Villa Street
Elgin, IL 60120
Joliet – JOL (096)
2300 Manhattan Road
Joliet, IL 60433
Markham – MKM (130)
2900 W. 166th Street
Markham, IL 60428
North Chicago – NCH (111)
316 North Roadway Lane
Lincolnshire, IL 60069
Rockford – RKF (060)
1638 New Milford School Rd
Rockford, IL 61109