Kentucky Bathroom Partitions
If you're looking to revamp your Kentucky facility's restrooms, One Point Partitions can help. We have been a leading partition distributor since 2007, working on all kinds of projects in a variety of industries. Whether you need a retrofit, replacement or brand new build out, we can provide exactly what you need. We aim to make the process as easy and quick as possible, and we're here to help every step of the way.
Your Trusted Partner for Kentucky Restroom Partitions
Many companies don't put much thought into their bathrooms. The result is often dirty stalls with toilet partitions that have seen better days. You can make your Kentucky church, restaurant, property management building and more stand out with high-quality bathroom partitions from One Point Partitions.
We have a reputation for being a leading toilet stall and partition supplier. We provide high-quality materials at competitive prices so you can get the look you want without spending a fortune. Plus, we customize your order with individualized attention.
It's important to us that you are completely satisfied with our restroom partitions. That's why we offer free design consultations and free samples so you can make an informed decision.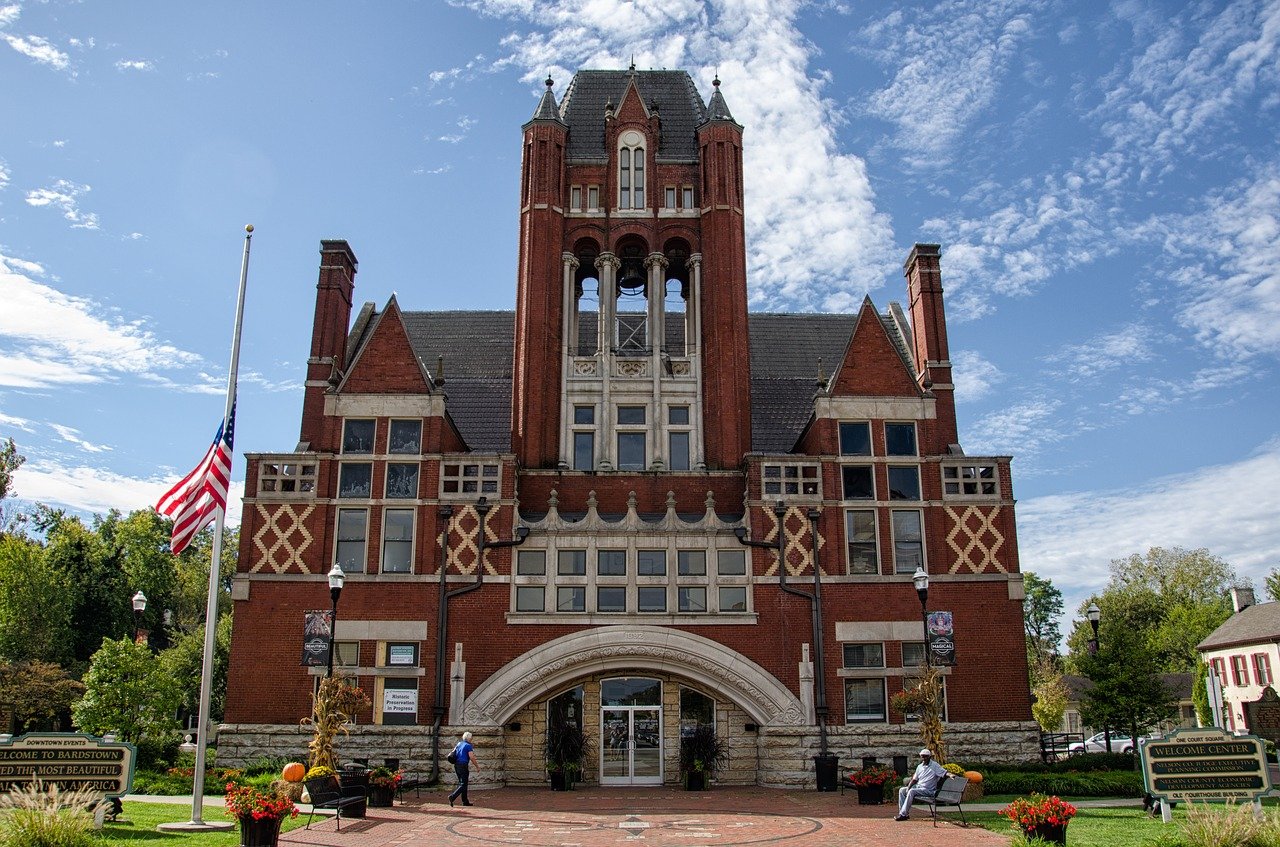 We work with all kinds of businesses — from schools and restaurants to office buildings and more — on any bathroom partition project. Whether you need a repair or a new build, One Point Partitions can help.
Our High-Quality Materials
Our toilet partitions are built to last with high-quality materials and a variety of colors and patterns. Choose from:
Solid plastic
Laminate
Powder-coated steel
Stainless steel
Phenolic
Don't know exactly what material would work well within your space? Our expert team can advise exactly which material will be best for your project. All our products are American-made, so you can trust that you're purchasing partitions that are contributing to the strength of our economy.
Get Started With Our Online Pricing Tool Today
Our online pricing tool provides a fast and accurate quote. Answer three simple questions about the layout of your bathroom — how many stalls, room layout and partition dimensions — and you'll get a quote instantly. Keep in mind that pricing can change depending on the size of your project.
The ordering process is incredibly easy — approve your design, choose your materials and colors and provide your delivery and payment information. Depending on your location within Kentucky, you should get your partitions in a week or less.
We've also made the installation process easy, with video tutorials for your reference. As soon as you get your Kentucky toilet partitions, you can start installing them yourself. Once you're done, you'll have an inviting and private space for guests and customers that will reflect well on your company.
Get a quote today and let One Point Partitions help you with your next Kentucky bathroom partition project.
Kentucky Delivery Terminals
Lexington – LEX (030)
1020 Whipple Court
Lexington, KY 40511
Louisville – LOU (086)
2600 Watterson Trail
Louisville, KY 40299
Owensboro – OWN (076)
1131 Industrial Drive
Owensboro, KY 42301
Paducah – PAD (063)
836 Northview Street
Paducah, KY 42001
Kentucky
Customer
Andrew was great to work with. I'm glad I did review the drawings prior to order it was then I realized I made a mistake in measuring one room. Andrew was great and made the changes.