Massachusetts Bathroom Partitions
A new, remodeled restroom can make a big difference in improving the aesthetics of your Massachusetts business and make a good impression on customers. At One Point Partitions, we can deliver a beautiful bathroom makeover at affordable prices.
We have been a leading distributor of toilet partitions since 2007, and we offer personalized customer service and extensive resources from our large factory backer. Made with high-quality and durable materials, our partitions are built to benefit your business in the long-term.
Restroom Partitions for Your Massachusetts Business
When you think of your current toilet partitions in your Massachusetts business, do they give off the right impression? Are they clean and free of any dents, dings or rust? If they look less than safe or private, your guests or customers may not ever return. That's why One Point Partitions provides durable and great looking restroom partitions for every type of business.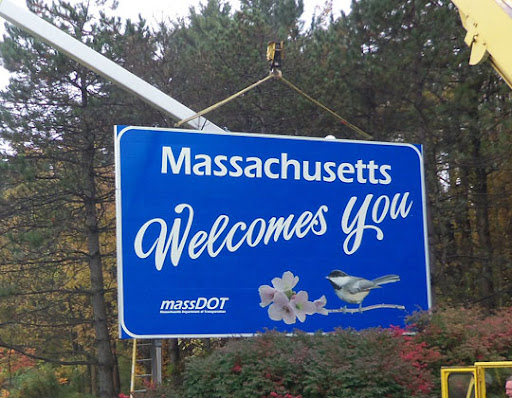 At One Point Partitions, we offer many services and perks to our customers that make us stand out from the competition:
Free design consultation and samples: Our partition experts work with you to get your design just right, free of charge. We can even send free samples so you can make a confident choice.
Expert assistance: We have worked on many projects across industries, and have the necessary expertise to help you get exactly what you want.
American-made: Our products are made right here in the USA. You can trust their quality and feel good about supporting American workers and products.
Affordable prices: We offer high-quality materials at competitive prices. You can stick to your budget and still create a beautiful remodeled restroom.
Variety: Choose from five different materials — solid plastic, phenolic, powder-coated steel, stainless steel and laminate — in a wide variety of colors. You can create the perfect look to complement your business.
Free online pricing tool: Use our free online pricing tool to get a quick automated quote.
Easy ordering process: Approve your design, pick your material and color and send us your shipping and payment information. Then we can begin processing your order!
Our commitment to customer service means we go above and beyond to give you the customization and attention you deserve. We work with a wide range of businesses including schools, gyms, restaurants, office buildings, churches and more. Plus, we have experience working on all kinds of projects, from full renovations to repairs. You can count on our free samples and design consultation to make sure you find the right Massachusetts toilet partitions.
How to Get Started With One Point Partitions
Let us help you create the perfect bathroom partitions for your business. We offer free delivery as well as delivery in a week or less depending on where you're located. Contact us today or use our online pricing tool to get a quote. We are happy to assist you with any questions, and we look forward to working with you!
Massachusetts Delivery Terminals
Billerica – BIL (171)
2 Dunham Road
Billerica, MA 01821
Boston – BOS (080)
215 Bodwell Street
Avon, MA 02322
Chicopee – CHM (179)
184 New Lombard Road
Chicopee, MA 01020
Methuen – MET (070)
25 Hampshire Road
Methuen, MA 01844
Seekonk – SEE (058)
10 Industrial Court
Seekonk, MA 02771
Worcester – WOR (121)
539 Hartford Turnpike
Shrewsbury, MA 01545
Massachusetts
Tanguay Construction
Brock did an awesome job of understanding and making drawings of the partitions we needed. I attempted to order myself choosing sizes and quantities on other sites but after visiting your site and speaking to Brock all I had to do was approve and pay problem solved! I already recommended you to several other associates.. very satisfied!