Michigan Bathroom Partitions
Michigan Bathroom Partitions
Are you opening a new business in Michigan, or do you have an existing business with décor that has something missing? If you're just setting up a new establishment, it's the perfect time to make sure your bathroom stands out with high-quality Michigan bathroom partitions.
If you currently have a business that needs something special in terms of décor, renovating a bathroom with restroom partitions in Michigan may be the answer. Whichever situation you're in, for Michigan restroom partitions, you want to contact One Point Partitions.
One Point Partitions Are the Michigan Restroom Partitions Experts
When you're ready to give your business and your bathrooms a makeover, contact One Point Partitions. We have produced and shipped thousands of bathroom partitions and are one of the biggest bathroom partitions distributors in the country. With over a decade of experience, Michigan businesses know to call us for their custom bathroom partitions.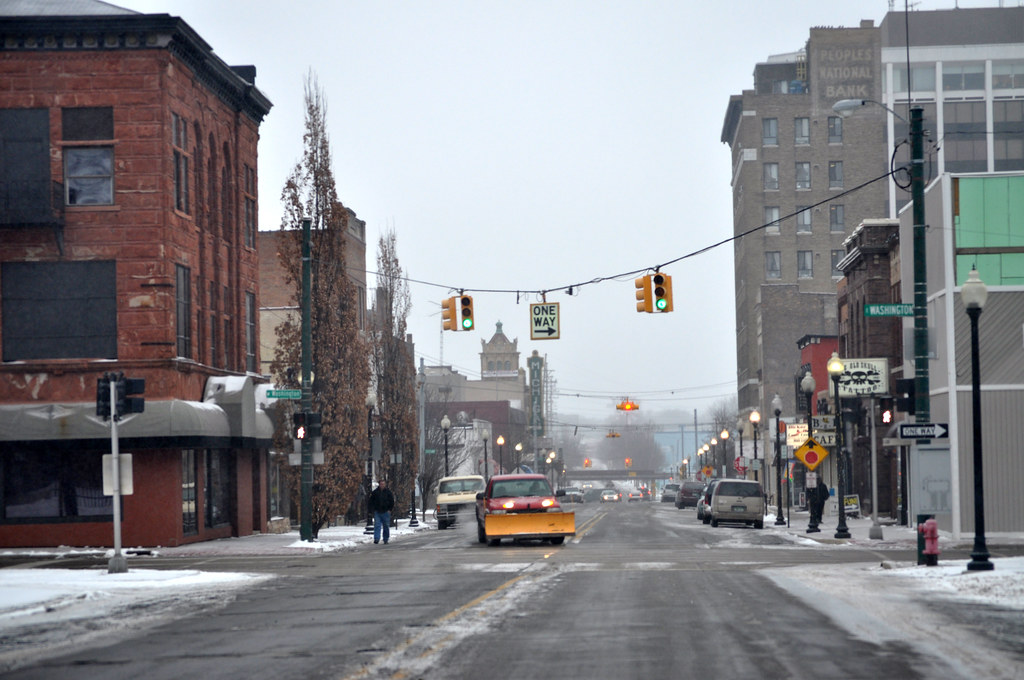 Custom Design for Your Michigan Bathroom Stalls
If you just want run-of-the-mill walls in your bathroom stalls, you can call anybody. But if you want a custom design that will impress everyone who walks in the door, you need One Point Partitions.
We create individually-selected designs for both single-stall and multi-stall bathrooms by letting you choose from dozens of combinations of materials and colors. Our experts have handled restroom retrofits, restroom build-outs and restroom replacements. Whatever your Michigan restroom stalls need in bathroom partitions, we can provide.
The One Point Partitions Advantage for Bathroom Partitions in Michigan
When you choose One Point Partitions for your Michigan restroom stalls, you get advantages you don't get with other companies. With One Point Partitions you get:
A company with an A+ rating from the Better Business Bureau (member since 2011)
Products made in the USA
A huge variety of colors and materials
High quality at great prices
A free quote on services with no obligation
A free design consultation from one of our design experts
Detailed dimensions once the design is finalized for easier installation
And More
You can also contact us for free samples to help you with your make your customization choices, and our customer service can't be beat. The benefits don't end once you've completed your order, either. We offer free delivery, and your order comes to you fast. You'll be hard-pressed to find greater value anywhere when it comes to restroom partitions in Michigan.
Choosing Your Michigan Restroom Partitions Color and Material
Your customized bathroom partitions come in the material and color you choose. Pick from our five high-quality materials, including stainless steel, phenolic, solid plastic, laminate and powder-coated steel. Make your decision based on your preferred look and feel, your design requirements and your budget.
Once you've chosen your material, pick an available color based on your material. These colors can range anywhere from traditional red, white, black, blue or gray to tones like sandy beach, Brazilian topaz, cream and many more.
Order Your Michigan Bathroom Partitions With Our Simple System
Ordering your Michigan restroom partitions from One Point Partitions is easy. Contact us as soon as possible for a quote on your project. This quote is free and comes with no obligation to you. When you're ready for the next step, you'll talk to one of our bathroom partition design experts who will assess your situation and your needs and provide a free design consultation to help you decide on the look and layout.
Once we have a design that you approve, you'll choose your material and provide your shipping and payment information — and we get to work. Before long you'll have your beautiful, custom-made bathroom partitions delivered right to your door. Typically, you'll have your partitions in a week, with some variations based on material and location. Your quote will come with a delivery estimate to help you prepare.

Use Our Pricing Tool
Try out our new pricing tool and get prices without the wait in 3 easy steps!
Order Your Michigan Restroom Partitions From One Point Partitions Today
There's no time to waste when it comes to beautifying your property with a great new bathroom look. The sooner you have your new bathrooms in place, the sooner you'll be able to impress your clients, co-workers or customers.
We're ready to give your bar, restaurant, office, hotel or other establishments a facelift. We can even provide partitions for churches, schools, locker rooms and more. To get started creating your amazing new bathroom with custom restroom partitions from One Point Partitions, contact us today for your free quote.
Michigan Delivery Terminals
3318 Robert T. Longway Blvd
Flint, MI 48506
18751 E Michigan Avenue
Marshall, MI 49068
5197 North M37
Mesick, MI 49668
9911 Harrison Street
Romulus, MI 48174
4600 Clyde Park Avenue
Wyoming, MI 49509
Michigan
Jim
Very Pleased
So far through selection and ordering I can say Jason and the whole process has been excellent