Tennessee Bathroom Partitions
Tennessee Bathroom Partitions
There are plenty of business opportunities in Tennessee, and when you get one, you have to take full advantage of it. That means if your establishment is consumer-facing, you need to make it look as great as you possibly can. People need to want to come, and they need to want to stay.
Many Tennessee businesses pay attention to the most obvious places of their establishments, but not so much attention to the other areas, especially the bathroom. Lots of Tennessee bathroom stalls are adequate at best. You have a great opportunity to make yours stand out. How? With custom Tennessee restroom partitions from One Point Partitions.
How We Can Make Over Tennessee Bathroom Stalls With Custom Partitions
Are you looking to retrofit your old restroom, build out an existing restroom or replace your restroom entirely? You don't want to replace your old restroom with more of the same. That's where One Point Partitions comes in. We transform both single-stall and multi-stall Tennessee restrooms by providing custom bathroom partitions in different materials and colors to suit your existing décor, budget and sense of style.
We'll help you with the layout as well, so you can create a cohesive design with our high-quality restroom partitions that will completely transform your bathroom.
What Makes Us So Popular for Bathroom Partitions in Tennessee?
Businesses in Tennessee that use One Point Partitions for their restroom partitions in Tennessee know about our reputation for quality. They're aware that we are a certified Lowe's vendor and that we have an A+ rating with the Better Business Bureau, where we've been a member since 2011.
They know that over the last decade we have grown to be among the largest distributors of bathroom partitions in th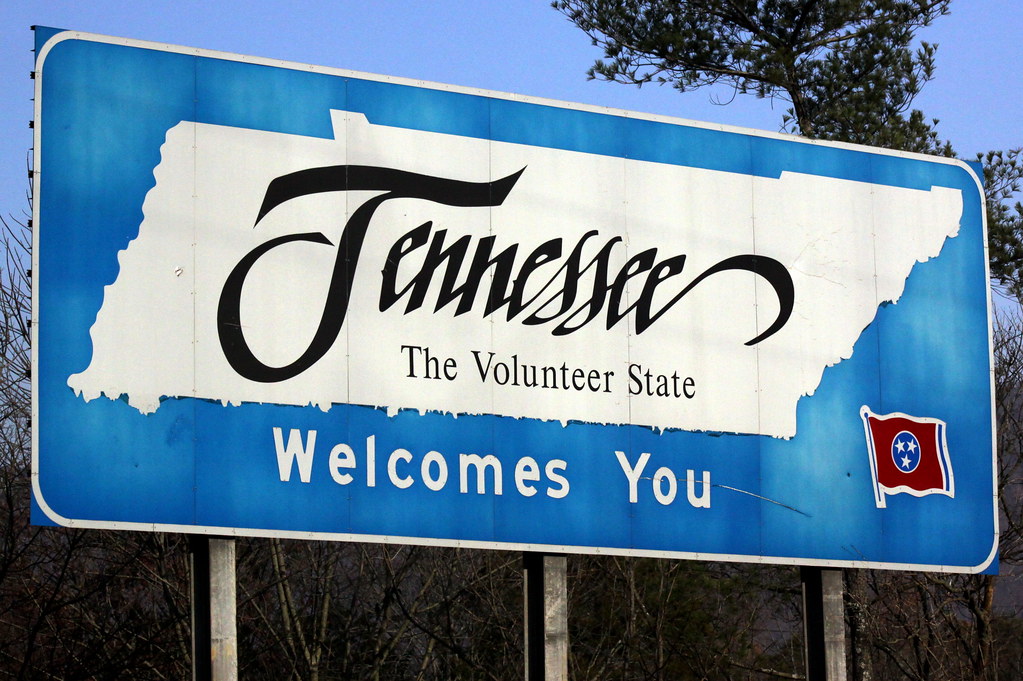 e country, and they know that what we've done to boost businesses all over the U.S. we can do for them — and for you, as well.
Get the One Point Partitions Advantage for Your Restroom Partitions in Tennessee
What is the One Point Partitions Advantage? It starts with your free design consultation. As soon as we begin the process of customizing your bathroom partitions, we set you up with an experienced bathroom partition design expert to help you figure out exactly how you want your new bathroom and new partitions to look. You can also have free samples upon request to help you make your decision.
The benefits continue with free, fast delivery, detailed design specifications to help you set up your new bathroom, low prices and always high quality. Our products are made in America by experienced professionals, and we always provide the utmost in customer service.
Color and Material Choices for Your Tennessee Restroom Partitions
The main way you'll customize your new bathroom partitions is with your choice of material and color. We have five terrific materials for you to choose from: powder-coated steel, stainless steel, solid plastic, laminate and phenolic. Which you will choose will depend on factors like budget, preferred look and feel and maintenance requirements. Your design expert can help you settle on a material choice.
Once you've chosen your material, it's time to select your color. We have plenty to choose from, from basic black, white red or blue to choices like caramel, burgundy, black confetti, sage and more.
Enjoy a Simple Step-By-Step Ordering Process for Your Tennessee Restroom Partitions
It's easy to order your new Tennessee restroom partitions. Here's how the process looks:
Step one is to get in contact with us for your free quote. There's no obligation, and you'll also get a rough estimate on delivery time.
Step two is to consult with our design professional to determine the material, color and layout that's right for you.
For step three, you'll approve the design we settle on and give us your material and color choice, and we're ready to go.
Finally, in step four, you'll provide us with shipping information and payment information. Depending upon location and material, we can then usually have your new custom bathroom partitions to you in about a week.

Use Our Pricing Tool
Try out our new pricing tool and get prices without the wait in 3 easy steps!
Order Your New Custom Tennessee Bathroom Partitions Today
There's no time like the present to affordably renovate and beautify your establishment with new, quality custom bathroom partitions. We can't wait to hear from you and start working with you to give your establishment that bathroom you didn't know you were dreaming of.
Contact us today with the information about your bathroom project, and we'll be in touch as soon as we can to get started on your unforgettable new bathroom and custom bathroom partitions in Tennessee.
Corporate Headquarters:
1900 Church Street, Ste. 300
Nashville TN 37203


Tennessee Delivery Terminals
2101 Polymer Drive
Chattanooga, TN 37421
1605 Industrial Road
Greeneville, TN 37745
1822 Hollywood Drive
Jackson, TN 38305
3244 Northwest Park Drive
Knoxville, TN 37921
3914 E Shelby Drive
Memphis, TN 38118
123 Threet Industrial Road
Smyrna, TN 37167