Montgomery Toilet Partitions
Montgomery Restroom Partitions
One Point Partitions is one of the largest toilet partition distributors in the Montgomery area. We're proud to be American-made producers of bathroom partitions approved to serve Montgomery, AL and the surrounding areas. This means you can trust we will deliver top-quality, safety-certified toilet partitions to you in Montgomery.
Get an Instant Quote for Your Toilet Partition Needs in Montgomery.
Are you looking to build or remodel a locker room, restaurant, company, hotel or school bathroom? Our online pricing tool is a great starting place for all your toilet partition needs if you're located in Montgomery. Our three step partition price calculator gives you an instant estimate for every type of toilet partition we offer. You can choose from the following five different styles for your soon-to-be bathroom partitions in Montgomery: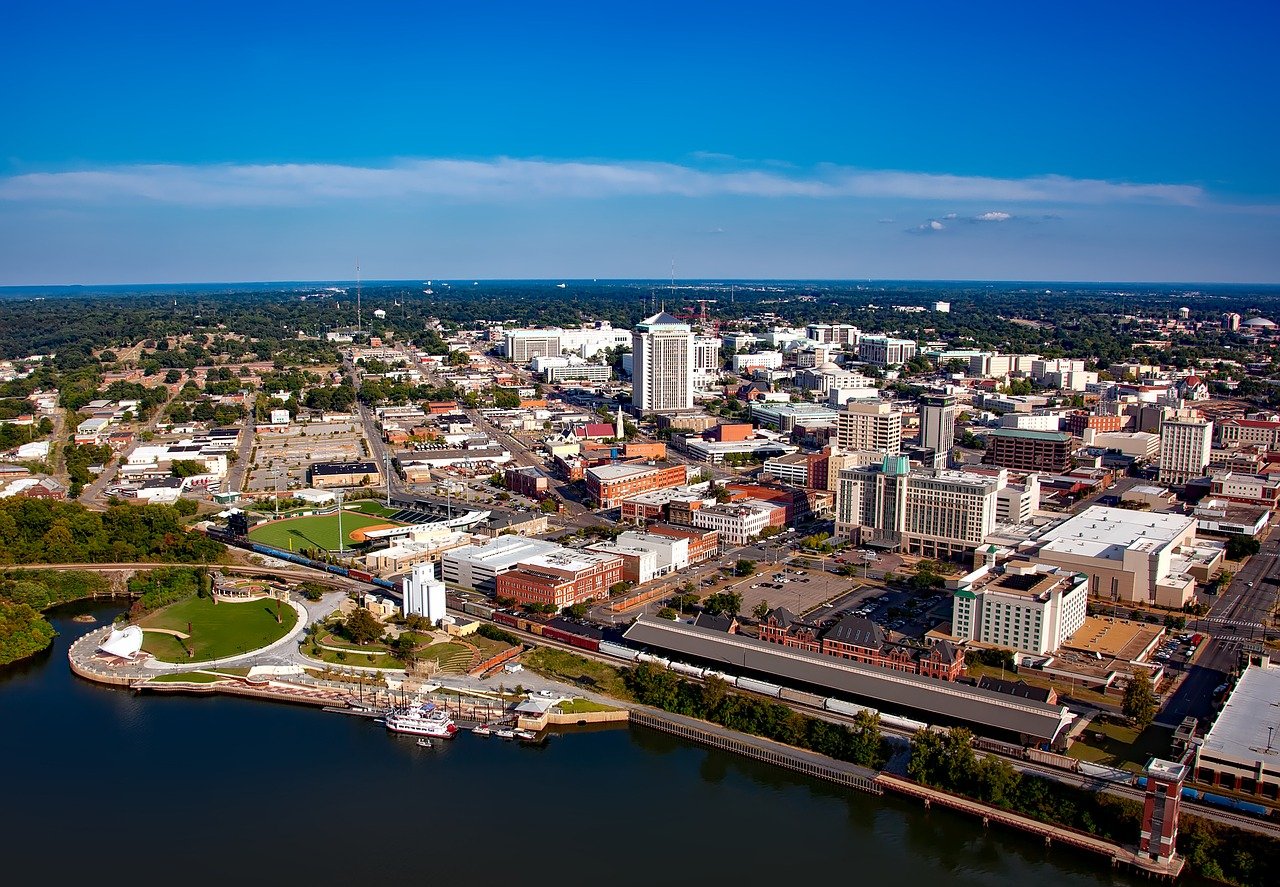 Depending on the look and feel you're hoping to achieve with your toilet partitions at your Montgomery location, we recommend taking a look at each style and finish. After you've decided what style you like, you're ready for the next step!
Customize Your Layout and Choose Your Materials
Finding the right bathroom partitions in Montgomery to fill your needs is important to us. That's why we offer a wide range of textures, colors and materials. You can choose from dozens of colors and request samples for free! We believe in the power of colorful bathroom partitions. Why not make an impression on your Montgomery bathroom users by choosing toilet partitions that leave them feeling great?
Our specially-made design tool makes creating the perfect toilet partition layout for your bathroom in Montgomery easier than ever. We have also gone ahead to ensure that the Montgomery-destined toilet partitions you order will be top notch. Once you place your order, the installation process will be a breeze.
Our Montgomery Based Bathroom Partitions Are Easy to Install
No need to hire a Montgomery team to install your toilet partitions. We already design our bathroom partitions with easy installation in mind. To ensure a smooth installation process, we recommend learning all you can about pre-installation procedures. We work hard to eliminate the guesswork from your Montgomery based toilet partition project, which is why our products come with step-by-step guides, and our installation page leads you through an easy, 10-step DIY process.
If you purchase toilet partitions for your Montgomery bathroom project from us, you'll also have access to our online video tutorials. These animated videos provide helpful visual guidance during the installation process. If you run into any toilet partition installation issues, we'll help you until they're solved!
The Link Between Your Montgomery Toilet Project and Our Bathroom Partitions
You like working with local businesses, and so do we. We're proud to support American workers and companies and we hire and buy locally whenever possible. Keeping production close to home also ensures higher levels of quality control. If you have any questions, contact us or get a quote today!
Montgomery Delivery Terminals
5361 County Road Hwy 388
Cusseta, AL 36852
Montgomery
Autauga County Heritage
Very professional, prompt response to any questions.