Top Trends in Bathroom Tiles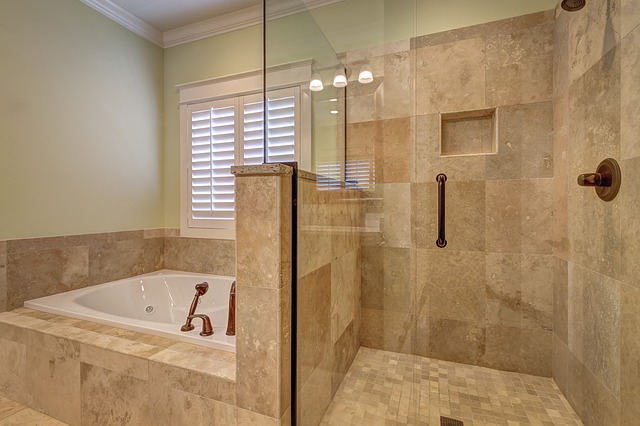 There are many ways to create a unique, attractive and appealing commercial bathroom space. The color of your walls, type of flooring and toilet partition style and layout all come together to create an inviting and practical bathroom. At One Point Partitions, we're your all-American experts in toilet partition design and manufacturing. Our design team will work with you to come up with the most convenient and suitable partition layout for your space.
To complete your commercial bathroom renovations, think about including new tiles. Tiles are durable and easy to clean and can add a real sense of style. We looked into some of the most popular commercial bathroom tile trends to help give you some ideas:
Bricks: If you're going for an industrial-style décor for your commercial bathroom, tile that mimics brick is a popular option. Available in many colors and textures, brick tile can be combined with other industrial-style touches, such as steel beams, diamond-pattern steel panels and retro lighting and plumbing installations.
3D: The exciting visual effect of 3D commercial bathroom tiles had made this tile trend one of the most popular right now. Many different models of 3D tiles are available on the market, and some are so convincing they'll make you reach out and touch just to be sure!
Subway: It may be a classic look, but the timeless subway station tile remains one of the most popular choices for commercial bathroom tile. The clean white subway tile we all know can be made more exciting with the right amount of colorful contrast tiles and brightly colored sinks and toilets.
Oversized: Go for the dramatic look of oversized tiles to make a great impression in your commercial or public bathroom. This bathroom tile trend, also popular in homes, is an extremely modern look that's both simple and exciting. A wide range of shapes and sizes are available on the market.
Fragmented: If you're looking to get away from more standard, traditional commercial bathroom tile trends, opt for the fragmented look. You can either choose regularly shaped tiles with a fragmented look or install oddly shaped pieces for a true, original mosaic and a 100% unique design.
Faux wood: While it can be temping to include wood in your bathroom design, for many commercial applications, the maintenance and risk of mold and rot means real wood isn't an option. You can now choose many different tiles that mimic wood and give you all the appeal with none of the drawbacks.
We hope you now have some more ideas for your commercial bathroom design. To get started, why not take advantage of our experienced design team and free partition design layout? Simply fill in our online contact form or give us a call, and we'll get started right away.
We're passionate about attractive, functional and appealing commercial bathroom spaces, so let us share this passion with you and give you even more ideas for transforming your restroom into a place your customers and visitors will enjoy.