Songs You Didn't Know Were Written in a Bathroom
Where do you get inspiration? In the middle of a busy city? Out driving on your favorite road? In the quiet countryside? If you're like some of the artists in our list, that answer is the bathroom!
The Masters of Bathroom Inspiration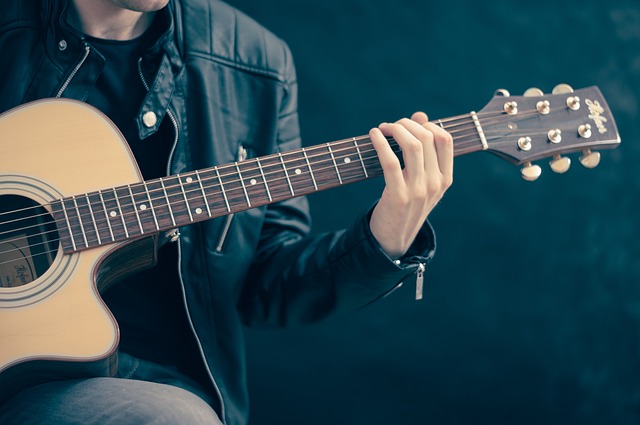 There is a small but interesting group of artists that famously write from the comfort of their bathrooms. Does their inspiration come from being alone in a quiet and personal place or is there something about relaxing in the shower and tub that helps them open their mind and compose music and lyrics?
Whatever the reason behind their inspiration, these artists have all written songs in the bathroom. They cover a wide range of musical styles, so we're sure you know at least a few of them. Listen to their songs and see if you can picture how the artists came up with their ideas perched on the toilet or lounging in the tub:
Katy Perry: You might think that a successful singer and songwriter like Katy Perry has a well-equipped studio where she creates music, but like the others in our list, Katy sometimes finds inspiration during quiet times in her bathroom. She has even written lyrics evoking emotional moments on the bathroom floor.
Taylor Swift: One of the biggest names in pop music, Taylor Swift has frequently stated that she is constantly making notes of song ideas. She has jotted down lyrics and music ideas in airport and mall bathrooms. It's easy to picture this Pop Princess creating her next hit from the comfort of her bathtub!
Jewel: A lot has been written about the struggles Alaskan-born Jewel faced growing up and trying to break into the music industry. Jewel, an accomplished singer, songwriter and guitarist, would use peaceful moments alone locked in the bathroom to create her touching and moving music.
Ed Sheeran: Known for his touching lyrics and powerful voice, Ed Sheeran finds the quiet and acoustics of hotel bathrooms the right atmosphere for writing songs. We apologize if the next time you listen to one of Ed's songs, you end up picturing him on his hotel toilet with a laptop perched on his lap!
Mariah Carey: Even a leading pop diva has to go to the bathroom sometimes. Always unpredictable Mariah has said she came up with the idea for her smash hit "Hero" while in a bathroom. The music and lyrics came to mind and she quickly jotted them down. We're glad she had to go to the bathroom that day!
Inspiring Partitions
These are some of the most popular examples of musicians you didn't know wrote in a bathroom. If you have any musical talent, we encourage you to go find a bathroom, lock the door and jot down whatever comes to mind. As experts in commercial and public bathroom partitions, our team here at One Point Partitions can understand how comfortable and relaxing the right bathroom atmosphere can create.
Just remember, if you're in a public bathroom humming a new tune or quietly singing new lyrics you have in mind, be careful — you never know when these famous artists in our list are in the next stall, looking for inspiration for their own songs!