How to Install Floor-Mounted Bathroom Partitions
At One Point Partitions, we have a great selection of different materials and will help you find the right fit for your business's needs. After you've picked out the right bathroom partitions for your business, it doesn't end there — it's time to install your new hardware. Once the project is done, you'll know that the end result will look great. But there's work to be done before that can happen.
Once the installation is complete, your floor-mounted bathroom partitions will give your business's bathroom clean lines and the privacy that employees and customers need. For tips on how to install your new floor-mounted toilet partitions, read on.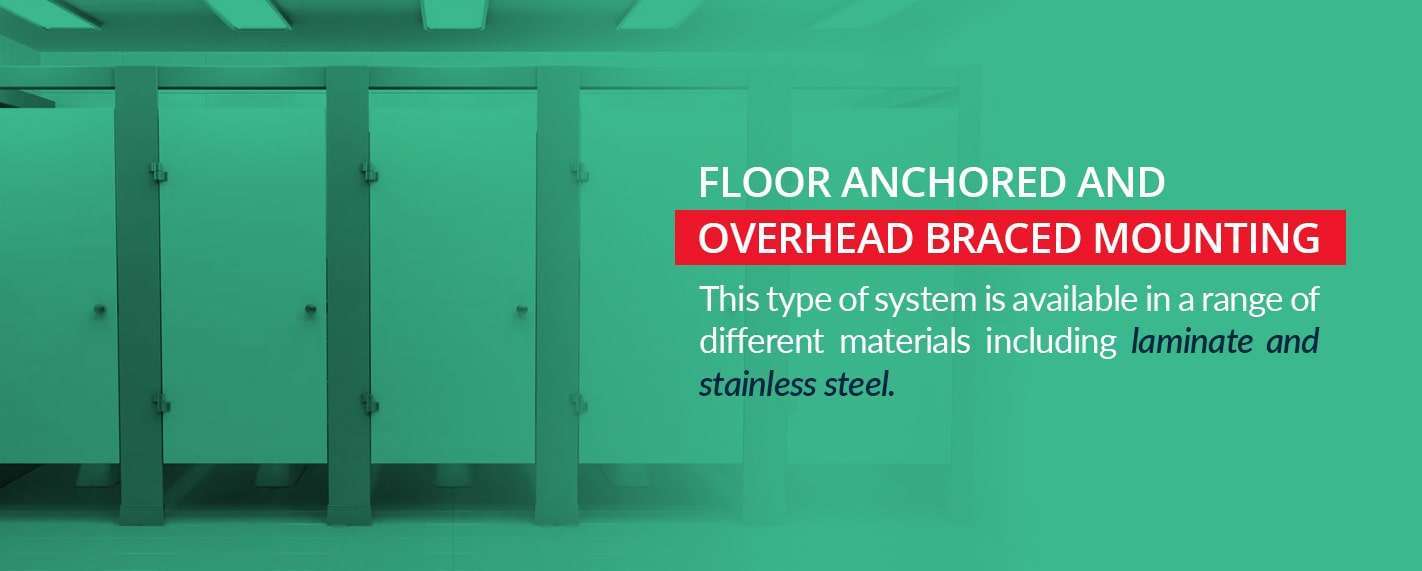 Pre-Installation
Before you get started on the installation process itself, collect all of the items you'll need to get the job done. If you realize partway through installation that you're missing something, it can cause problems. To help the installation process go as smoothly as possible, make sure you have everything you'll need before starting.
First, organize the parts of the partitions. Bathroom partitions have three main parts: panels, doors and pilasters. You'll also need all of the tools and other pieces necessary to complete the job, like screwdrivers, screws, wrenches, a drill, a hammer and more.
After you've collected all of the items that you need, you need to complete a few other steps before getting started. Take the measurements of the partition parts and make marks on the floor where the parts will be installed. Make sure to double-check your work — a mistake here can have negative consequences.
During Installation
During the installation process itself, putting in the partitions should go well as long as you follow the instructions closely. When you order bathroom partitions, they will come with detailed schematics — including layout, measurements and instructions on how to install the partitions. Be sure to keep these schematics close to make sure the partitions go in correctly.
Like with other processes, go over all of the instructions before you get started. This will help give you a more thorough idea of exactly what you'll be doing. Plus, you're less likely to come across any surprises during installation.
If installing your bathroom partitions isn't a skill that any of your employees possess, you can hire a contractor to do the installation for you. By trusting an expert to complete the installation, you'll know that it will be done properly.
Contact One Point Partitions Today
At One Point Partitions, we want to make it easy to install our products. Check out our installation guide, which contains bathroom partition installation instructions to make sure that you properly install your new bathroom partitions.
If you need extra help before starting the installation process, schedule a consultation with a member of our team. We can provide more in-depth tips and instructions for making sure your new bathroom partitions go in perfectly.
To order new bathroom partitions, check out our inventory today and request a free quote.