Bathroom partitions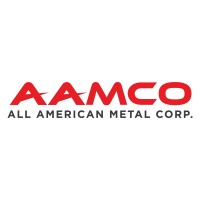 provide safety and comfort to customers, clients, and employees in commercial settings. Whether you're retrofitting an old bathroom or remodeling a new one, All American Metal Corporation (AAMCO) offers a variety of high-quality bathroom partitions to suit your needs.
American Metal toilet partitions are available in four mounting styles:
Headrail Braced: Supporting columns, called pilasters, connect the brace to the floor while the partition panel hangs from an aluminum rail anchored to the wall.
Floor Mounted: The partition panel directly anchors to the stall wall, and pilasters secure the partition to the floor.
Ceiling Hung: Pilasters anchor the partition to the ceiling rather than connecting to the floor.
Floor-to-Ceiling: Panels connect to the stall walls and stabilizing pilasters that reach from floor to ceiling. This is the most stable and durable design option but also the most expensive.
Each mounting style, partition design, and material offers unique benefits, depending on your needs. Select from Essential Privacy, Premier Privacy, and Premier Privacy Plus to find the best All American toilet partition for you.
Bathroom Partition Materials from AAMCO
Using only the highest quality materials, AAMCO creates bathroom partitions to meet your privacy needs and budget. Choose your ideal material from powder-coated steel, stainless steel, high-density polyethylene (HDPE) plastic, plastic laminate, and black core phenolic.
Powder Coated Steel
AAMCO toilet partitions in powder-coated steel provide durability and longevity. The powder coating process uses electrostatic current to bond the powder coating to a galvanized steel frame. The final product is a durable steel stall with an attractive, stain-resistant finish that will stand the test of time.
Powder-coated steel is available in various colors, so you can tailor it to meet your aesthetic needs. Powder-coated steel partitions from AAMCO start at $375 per part, but the cost differs depending on your partition needs.
Stainless Steel
Stainless steel is highly durable and weather-resistant. A chromium-oxide coating protects the steel from moisture, rust, and microbial growth, making it an ideal option for public, commercial, and retail bathroom stalls. Stainless steel is easy to clean and maintain and can handle hard use for many years. It is also aesthetically pleasing, with a sleek, flawless appearance, even in high-traffic areas.
Stainless steel bathroom partitions are a higher initial investment, starting at $700 per part, but the material can pay for itself over time with a longer service life.
HDPE (Solid Plastic)
High-density polyethylene (HDPE) is a rigid thermoplastic material molded into durable, lightweight all-American toilet partitions. Solid plastic AAMCO partitions made from HDPE are weather-resistant, corrosion-resistant, and low-maintenance. HDPE toilet partitions are less expensive than their stainless-steel counterparts, at $450 per part. They are also recyclable, which makes them both cost-effective and environmentally friendly.
Plastic Laminate
Plastic laminate bathroom stalls are waterproof, lightweight, and durable. The material consists of a core of particleboard infused with plastic resin, coated in a smooth waterproof laminate with a clean, decorative finish in a variety of colors and textures.
Plastic laminate AAMCO partitions are competitively priced at $375 each, which makes them an attractive option for buyers who want quality partitions on a budget.
Black Core Phenolic
Black core phenolic is a robust plastic fiber material made from a thermoset polymer resin. Phenolic resin compresses into compact sheets of phenolic fiber at high temperatures, creating a fused black core of rigid plastic with a decorative laminate exterior. AAMCO's black-core phenolic toilet partitions are extremely strong, versatile, and durable. They are available in neutral colors with various patterns.
Black core phenolic is especially resistant to water, wear, and impact, which makes it an excellent option for outdoor restrooms and high-traffic areas. It is also easy to clean and resistant to vandalism.
Prices for bathroom partition parts are estimates based on the smallest partition part and average order size. The actual cost of your partition order will vary depending on the size, layout, material, and vendor. Submit a request online to obtain a quote for AAMCO's partition products. One Point Partitions will assign an expert to help you discover the best options within your bathroom partition budget.
What kind of colors are available for AAMCO bathroom partitions?
All American bathroom partitions come in a variety of colors, depending on your chosen material:
Powder-coated bathroom stalls by AAMCO are available in shades of gray, green, silver, red, and blue.
Stainless steel is always a sleek silver, but you can request partitions with a leather grain, diamond, or satin finish.
Phenolic bathroom partitions feature neutral grays, blacks, grays, browns, and blues, with unique patterns and textures available.
AAMCO's solid plastic HDPE partitions are available in a rainbow of colors, from greens and blues to grays, whites, reds, and browns. They also offer metallic and patterned options.
Plastic laminate has the most color options, with shades and patterns in almost any color. Look for unique wood, marble, and stone finishes to create a unique aesthetic.
Who is All American Metal Corporation?
For over 50 years, All American Metal Corporation has created outstanding commercial bathroom stalls using high-quality materials. Initially established in 1950 on Long Island, AAMCO was one of the nation's first manufacturers of quality bathroom stalls and bathroom stalls hardware. Over the past half-century, the company has established a reputation for producing exemplary bathroom partitions for customers in the Northeast and throughout the United States.
AAMCO's success derives from its attention to quality and outstanding customer service. Decades of experience and state-of-the-art manufacturing capabilities allow AAMCO to create toilet partitions tailored to the unique needs of a variety of business and commercial properties.
Why Choose All American Metal for Bathroom Partitions?
All American Metal Company prides itself on exceptional bathroom stall design and manufacture. When you choose AAMCO brand bathroom partitions, you enjoy the following benefits:
Superior quality materials
Cost-effective partition solutions
Versatile mounting options
Practical designs tailored to your space
A wide range of colors and finishes
Durable products
AAMCO manufactures all its products in its Freeport, New York facility. All bathroom partition products are made in the USA using environmentally-friendly manufacturing practices. AAMCO toilet partitions meet Americans With Disabilities Act (ADA) standards and requirements. Custom All American toilet partitions are also available upon request.

Use Our Pricing Tool
Try out our new pricing tool and get prices without the wait in 3 easy steps!