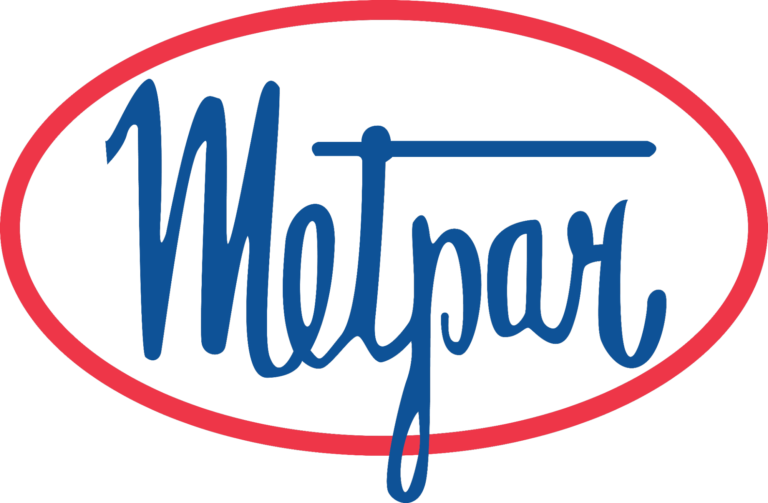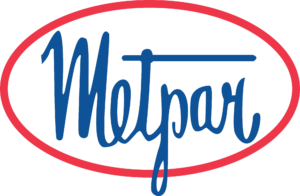 Whether your intended users are employees, guests, or customers, you need toilet partitions that create a safe, comfortable restroom. You also want them to match your desired aesthetic. Metpar bathroom partitions offer versatile and durable options ideal for many business and public restrooms.
Traditional Partitions
Traditional Metpar toilet partitions feature three different heights and four mounting styles, with six materials to choose from:
Powder-coated steel

Stainless steel

HDPE plastic

High-pressure laminate

Solid phenolic

Dur-A-Tex™
Select from a wide range of colors, textures, and finishes to create your ideal bathroom stall. 
Solitude (Euro) Partitions
Metpar's European-inspired Solitude partitions are designed for optimal privacy, with floor-to-ceiling partitions and a no-peek door design. An excellent combination of durability and elegance, these restroom stalls feature an overhead mounting system and sleek black core phenolic panels. 
Top Materials for Metpar Toilet Partitions
Materials are a primary consideration when selecting the best toilet enclosure for your commercial needs. Metpar partitions offer a range of high-quality materials for you to choose from. 
Consider the following when selecting a suitable partition material:
Your budget 

Expected daily traffic

Projected potential for vandalism and abuse

Water and humidity levels

Desired aesthetic
For example, restroom partitions in high-traffic areas with public access may benefit from a highly durable, vandalism-resistant material. A small office bathroom, however, may be more concerned with maintaining privacy and aesthetics. 
Choose your ideal Metpar bathroom partitions from the following premium materials.
Powder-Coated Steel
Powder-coated steel is a budget-friendly, durable option for public or high-traffic restroom facilities, such as schools and churches. Metpar powder-coated steel toilet partitions combine the strength of steel with an electrostatic powder coating that is easy to clean and maintain. Powder-coating protects the steel from moisture and corrosion, while the lightweight steel panels allow easy installation and use.
Metpar powder-coated steel partitions start at an economical $375 per panel, door, or pilaster. Prices may vary depending on the size, design, dimensions, and mounting method. 
Stainless Steel
Sleek stainless steel partitions offer privacy with a modern appeal. Metpar's stainless steel partitions come brushed or textured to meet your aesthetic needs. A naturally water-resistant material, stainless steel is easy to clean and maintain and will not rust when exposed to water or humid conditions. 
Stainless steel restroom partitions start at approximately $700 per piece for each door, panel, or pilaster. While the upfront cost may be high, stainless-steel partitions pay for themselves with long service life and easy maintenance. 
HDPE (Poly)
High-density polyethylene (HDPE), also called poly, is a highly durable plastic ideal for commercial, public, and outdoor restroom areas. Easy to clean and maintain, HDPE can withstand high traffic, vandalism, and hard use without cracking, chipping, or breaking down. 
Since the solid plastic maintains a uniform color throughout, scratches can be repaired by buffing or sanding the material, reducing the need for repeated painting or panel replacement. HDPE partitions by Metpar are water-resistant, with smooth edges and microbial-resistant surfaces, perfect for low-maintenance areas. Solid plastic HDPE partitions start at $450 per part for doors, panels, and pilasters. 
High-Pressure Laminate
Metpar's high-pressure laminate partitions feature a particle board core impregnated with durable plastic resin, pressure bonded to a smooth plastic laminate material. All Metpar plastic laminate toilet partitions are water- and impact-resistant and easy to maintain. Laminates come in a wide range of attractive colors and textures so that you can choose the best option for your decorating needs.
High-pressure laminate partitions begin at $375 per panel, door, or pilaster, making them an ideal choice for projects on a budget.
Solid Phenolic
Solid phenolic partitions are made from melamine-impregnated paper fiber layered with phenolic sheets and compacted at high temperatures. The result is a waterproof, damage-resistant material capable of withstanding a host of adverse conditions. Metpar solid phenolic restroom partitions come in black core and color-thru versions, with many color and texture options. 
Metpar phenolic restroom partitions start at $700 per panel, door, or pilaster. Prices differ depending on partition size, dimensions, style, and mounting method. 
Dur-A-Tex™
Metpar's patented Dur-A-Tex™ partitions combine the strength of textured galvanized steel with two protective paint layers to create a smooth, easy-to-maintain surface to suit any décor. Dur-A-Tex™ enclosures are highly weather-resistant, with a long service life in both indoor and outdoor settings. 
Metpar's two-coat paint process creates an added layer of protection from graffiti and corrosion. The high-gloss surface makes removing dirt, paint, and permanent marker easy for a polished appearance with minimal maintenance.
Who Is Metpar?
Metpar Corporation is a leading designer and manufacturer of contemporary and traditional bathroom partitions. They offer a comprehensive range of bathroom stalls and bathroom stall hardware. Metpar creates exceptional restroom partitions in two primary designs using superior materials.
Metpar Corp uses quality materials in abundant colors, textures, and finishes. Whether you need to furnish a retail restroom, office bathroom, or public toilet, Metpar's designs can be tailored to meet your privacy partition needs. 
With Metpar toilet partitions, you enjoy the following advantages:
Designs that ensure optimal privacy

Variety of colors and textures

High-quality materials

Aesthetically pleasing, highly functional partitions

Lightweight, durable construction
Each partition package includes panels, doors, pilasters, mounting hardware, hinges, brackets, anchors, screws, and fasteners. You can also choose from a selection of Metpar urinal screens.
What's the installation like for Metpar toilet partitions?
When you purchase a Metpar toilet partition through One Point Partitions, you receive a complete installation kit with all the hardware you need for your partition installation. 
Metpar toilet partitions are designed for easy installation and include comprehensive instructions. Generally, the installation process follows these steps:
Take measurements and plan your installation

Orient the mounting hardware, panels, and doors

Drill floor and ceiling anchor points 

Insert floor and ceiling anchors

Install wall posts and brackets

Position the panels

Install the pilaster-to-panel brackets

Mount the pilasters on the floor anchors

Install the headrail

Install the hinges and hang the doors

Place the pilaster shoes and support brackets
Since your installation details depend on the location, partition material, mounting style, and the material to which you affix the components, you benefit from expert advice. Whether building a new bathroom or remodeling an existing one, our dedicated partitions experts can guide you through the process, from initial design to final delivery.

Use Our Pricing Tool
Try out our new pricing tool and get prices without the wait in 3 easy steps!